Recipes easy to make Dreamy Kourabiedes!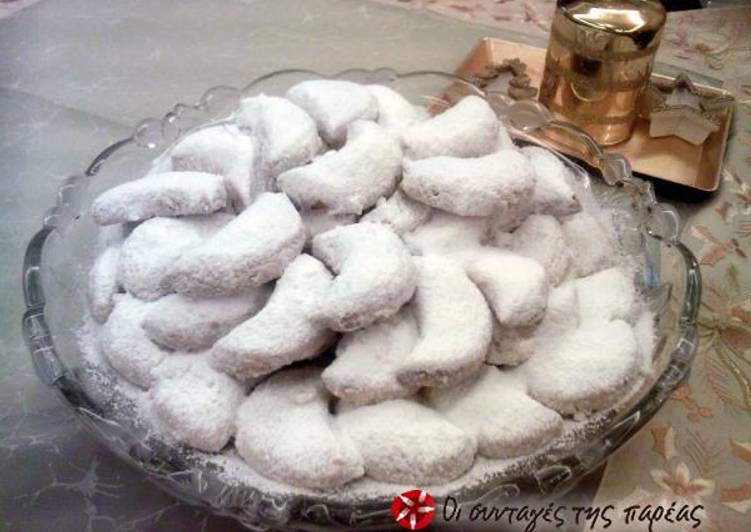 The ingredients for making Recipes easy to make Dreamy Kourabiedes!
500 g butter, at room temperature

300 ml corn oil

1 cup peeled and roasted almonds, roughly chopped

vanilla essence

1 1/2 cups icing sugar, sifted (for sweeter cookies, add 1/2 cup more)

1 shot ouzo

1 tsp baking soda

1 1/2 kg to 2 kg cake flour
Step-step makingDreamy Kourabiedes!
Beat the butter either by hand or wooden spoon till light and soft.

Add the oil while whisking with a whisk, till emulsified.

Add the vanilla essence, the soda dissolved in a little water, the ouzo, the sugar, and enough flour to obtain a soft and light dough.  Eventually, add the chopped almonds.

Cover a baking sheet with baking paper.

Shape the cookies and place them on the baking sheet, spacing them.

Bake in a preheated oven, 180°C, on the 2nd shelf, for 20 minutes at the most.

Sift plenty of icing sugar over the cookies, and tower them onto a serving platter.