Recipes easy to make Tangy and Spicy Mango (Simple Indonesian Mango Rujak)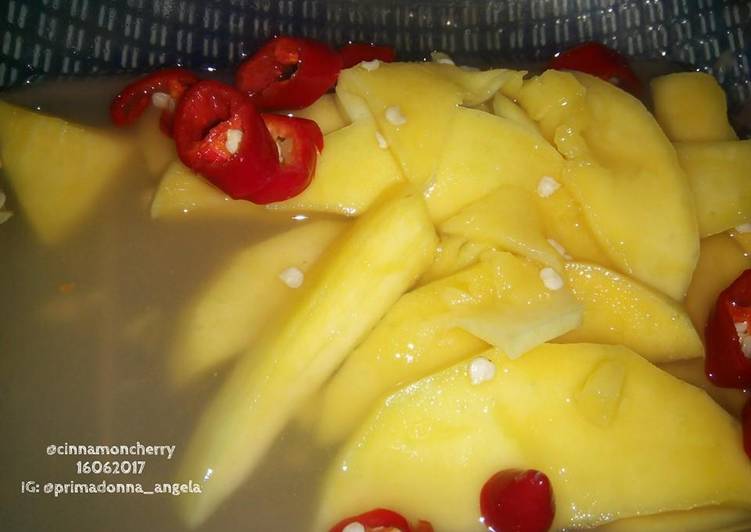 The ingredients for making Recipes easy to make Tangy and Spicy Mango (Simple Indonesian Mango Rujak)
1 unripe mango, about 400 grams (I used cengkir or Indramayu variety) — make sure that it is about to ripe, but not quite

1 tbsp salt (I used Himalayan coarse salt, but you can use regular salt as well)

2 tbsp granulated sugar

1 red chili pepper, sliced (or ground, for spicier rujak)
Step-step makingTangy and Spicy Mango (Simple Indonesian Mango Rujak)
Peel and slice mango thinly. Put it in an airtight container.

Spread the salt, sugar, and chili pepper.

Cover the container. Shake it a few times.

Wait at least an hour or two until water comes out from the mango. Store in the fridge. It should last for about a week, but usually we finish it in a day.