Recipes easy to make Rolled Omelet with Sausage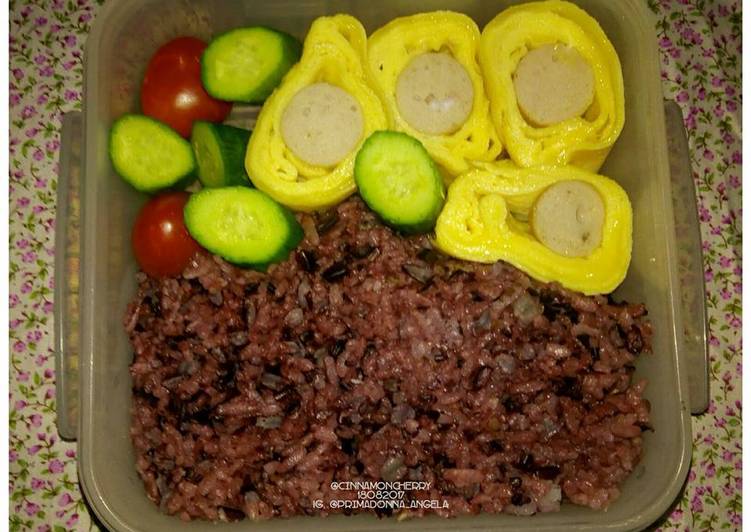 The ingredients for making Recipes easy to make Rolled Omelet with Sausage
3 eggs

1 tbsp katakuriko (you can substitute this with cornstarch)

3 tbsp water

1 tsp sugar

1 pinch salt

2 sausages (I used chicken)

Oil for frying
Step-step makingRolled Omelet with Sausage
Combine eggs with katakuriko, water, sugar, and salt. Mix well. Strain.

Heat oil in a pan, medium heat. When the oil sizzles, lower the heat and pour the egg mixture until it coats the pan. (I used a rectangular pan)

Put a sausage on the corner, and gently roll the egg until it coats the sausage.

Pour the egg mixture. Roll the egg again. Repeat the process.

The egg batter is enough for two sausages.

Wait for about 10 minutes before cutting the omelet.