Recipes easy to make Roasted cauliflower with tomato and potatoes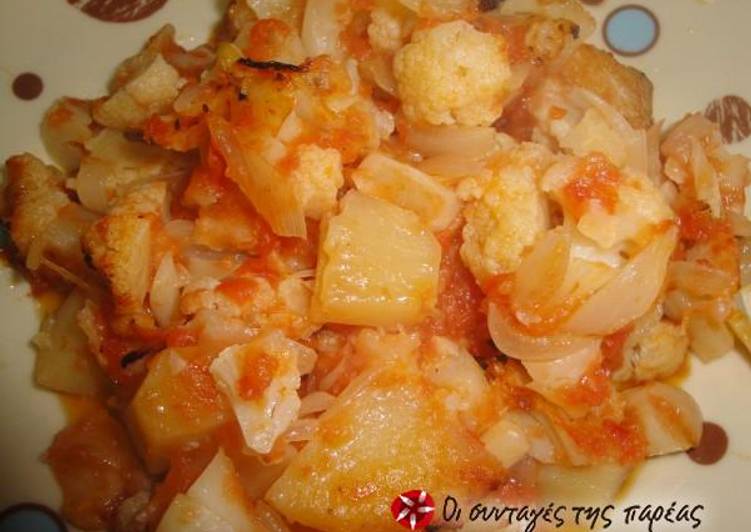 The ingredients for making Recipes easy to make Roasted cauliflower with tomato and potatoes
1 cauliflower (1 kg approximately) divided into florets of about 3 cm

500 g potatoes into cubes of 3 cm

3 large onions coarsely sliced

1 cup olive oil

1 1/2 cups fresh tomato juice

salt and pepper
Step-step makingRoasted cauliflower with tomato and potatoes
Heat half the olive oil into a pan and sauté the onions until they become translucent.

In a pan or an ovenproof dish place the cauliflower, potatoes, onions with their oil, tomato juice, salt, pepper and the remaining olive oil and mix well.

Cover with baking paper and aluminum foil and bake in a preheated oven at 180 degrees until the vegetables are tender, for about 1 1/2 hours.