Recipes easy to make Stuffed zucchini flowers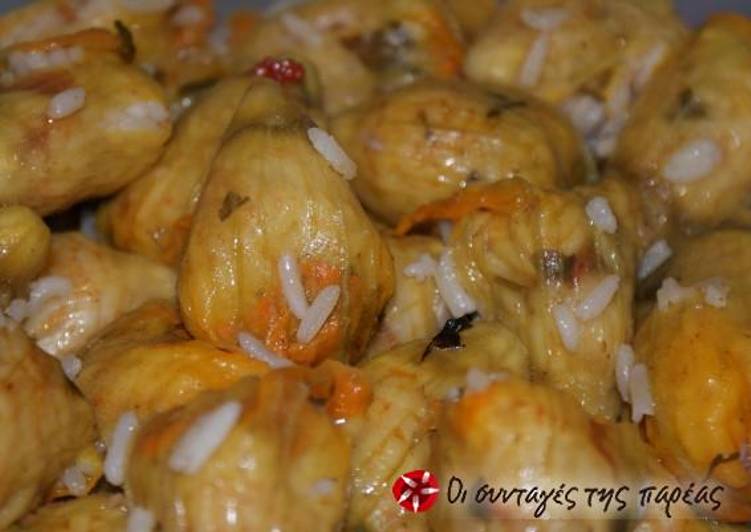 The ingredients for making Recipes easy to make Stuffed zucchini flowers
Zucchini flowers (as many as you can get, about 20) fresh and large 

1 cup rice for soup

1/2 cup long-grain rice 

1 cup tomato 

parsley and spearmint, finely chopped 

salt – pepper 

1/2 cup olive oil 

1 and 1/2 cup water 
Step-step makingStuffed zucchini flowers
After washing the flowers remove the stamens without making a hole at the bottom.

Mix the rest of the ingredients in a bowl (except the water) and stuff the flowers, gently twisting the tops after stuffing them, sealing them this way so that the stuffing doesn't flow out and the rice is cooked. Layer them into a wide pot, packed tight, so that they don't open. 

Add water and let simmer over low heat for about an hour until the water is absorbed. You don't need to cover them with a plate.