Recipes easy to make Sykotaria (lamb offal) from my village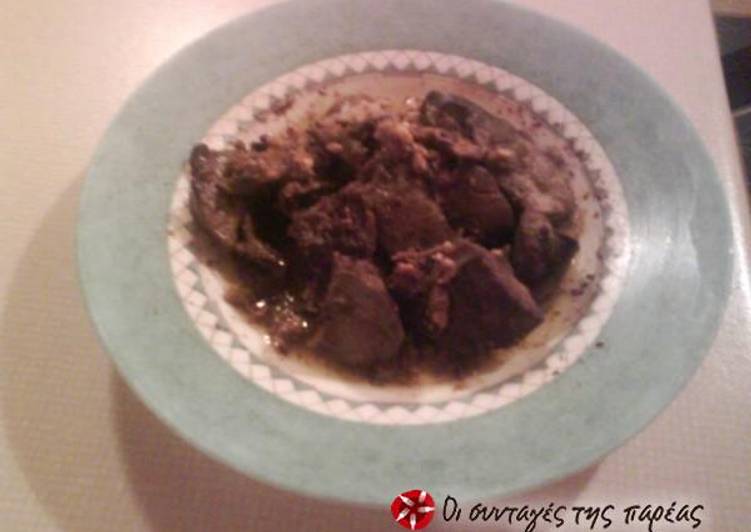 The ingredients for making Recipes easy to make Sykotaria (lamb offal) from my village
1 lamb offal (together with its sweetbreads)

juice from 2 lemons 

salt 

pepper 

oregano 

olive oil 
Step-step makingSykotaria (lamb offal) from my village
Wash the offal and cut it into small pieces. 

Put it in a pot with water and let it boil for 5-10 minutes. Discard the water.

Add about 2 cups of water in the pot, salt and pepper and let it boil again until there is no more water in the pot and the meat is done.  

When it is boiled, add the oil and saute the meat. 

When it browns add the oregano and the lemon juice.