Recipes easy to make Sugar free carrot rabdi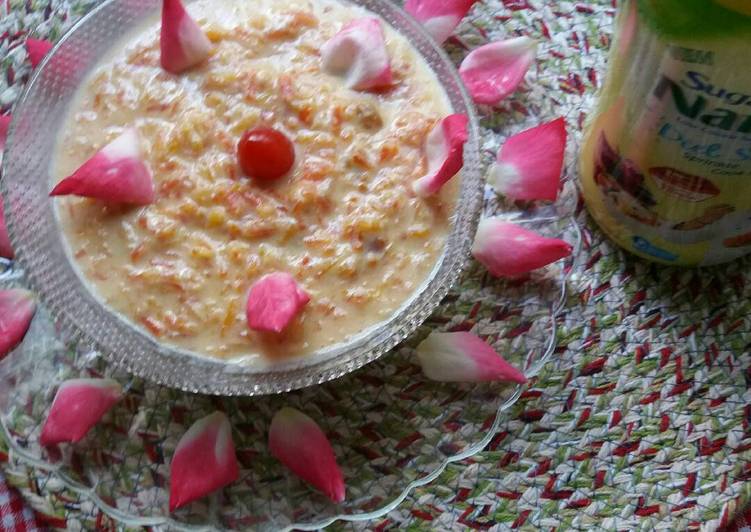 The ingredients for making Recipes easy to make Sugar free carrot rabdi
1 cup grated carrots

1 tablespoons margarine

8 teaspoon sugar free

3 tablespoons almond powder

500 ltr low fat milk

4 tablespoons coconut paste

1 teaspoon cardamom powder

1 teaspoon rose water

as needed Rose petals for garnished
Step-step makingSugar free carrot rabdi
Heat margarine in a pan and cook the carrots for 2 minutes till the raw smell of the carrots disappeared.

Remove from the flame and cool to the room temperature.

Grind the half portions of carrots to a coarse paste by adding the 2 – 3 tablespoons of milk. Keep aside.

In a deep bottom pan boil the milk, add them half portions of fryed carrots and boil for 10 minutes then add the carrots paste, coconut paste and almond powder and sugar free mix well and cook till the milk is thicker consistency.

After a while the mixture will start coating the back of the spoon and will also start leaving the sides. This is a sign that carrot rabdi is done.

This time add cardamom powder and rose water, mix well and switch off the flame.

Garnish with the rose petals and serve chilled or hot.