Recipes easy to make Easiest chocochip cookies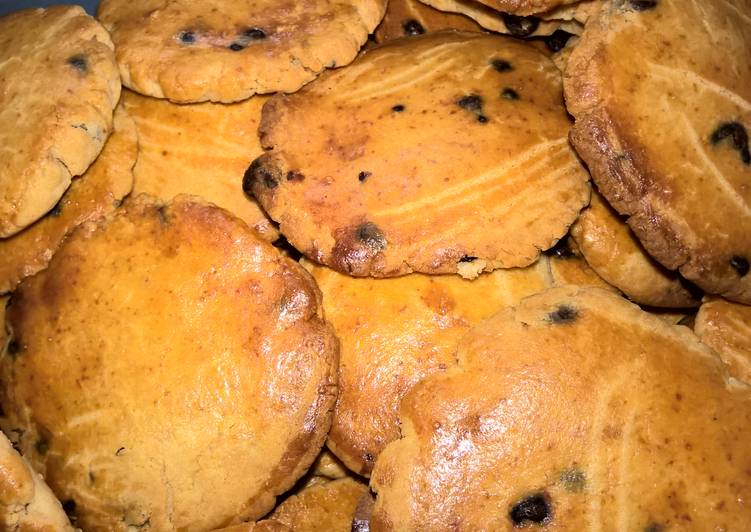 The ingredients for making Recipes easy to make Easiest chocochip cookies
4 cup flour

1 can sweetened condensed milk

2 tsp baking powder

300 gm butter (salted)

100 gm chocolate chips

1 egg beaten (to coat cookie top)
Step-step makingEasiest chocochip cookies
Mix dry ingredients first. Then add other ingredients except Choco chips. Mix well. If too dry add some more butter & condensed milk.

Add chocolate chips at last and mix with the dough. Keep it in fridge for 30 min.

Pre heat oven for 10 minutes. Make small parts from the dough and press between palms to give it cookie shape.

Lightly brush egg on each cookie (it gives a nice golden colour & prevents from drying). Bake for 15 minutes 190 C. Backing time might differ due to oven voltage.

Take out, let those cool down and repeat. Store in an airtight jar.