Recipes easy to make Vegetable Fried Githeri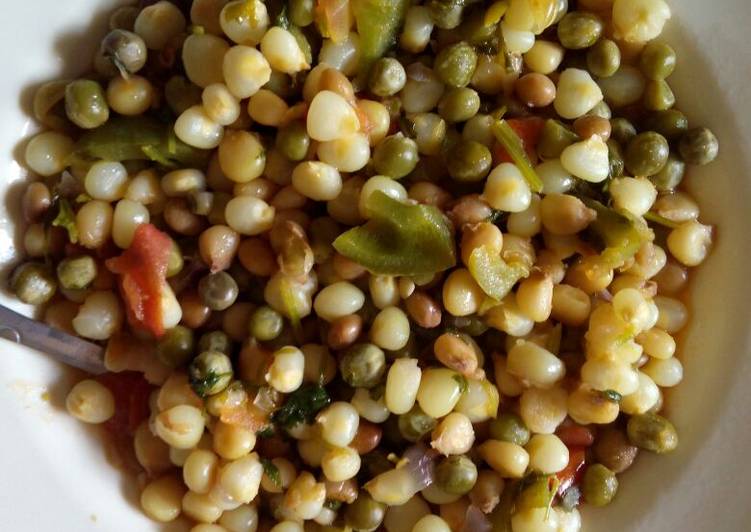 The ingredients for making Recipes easy to make Vegetable Fried Githeri
200 g maize

250 g nzuu

1 bell pepper

1 large onion

1 large tomato

1 bunch coriander
Step-step makingVegetable Fried Githeri
First boil your maize and cow peas until soft. Drain the water.

Chop your vegetables while preparing to stir fry your githeri.

Preheat your sufuria(pan) then spread two table spoons of cooking oil.

Start by stir frying your onions. Cook until slightly brown.

Next add your tomatoes and bell pepper. Cook until the tomatoes are soggy.

Add your coriander and then add your maize&peas mixture immediately after. Add your favourite seasonings(salt)

Stir fry until you obtain a perfect mix. You can also add some water to form a soup base.