Recipes easy to make Garlic Mushroom Takikomi Gohan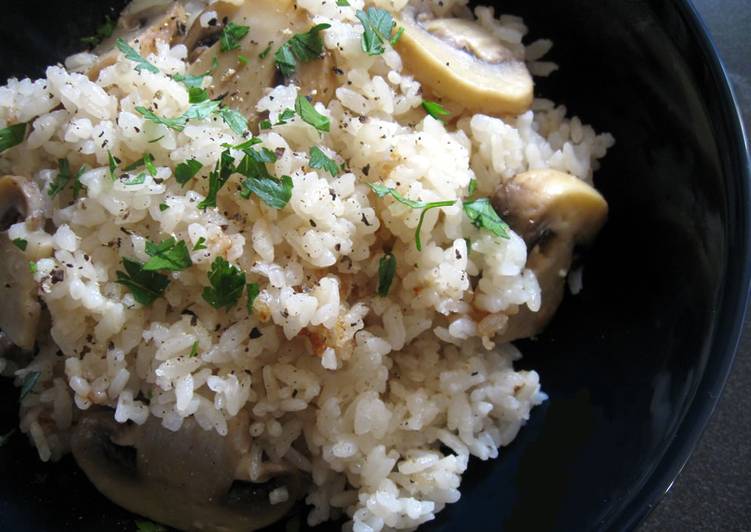 The ingredients for making Recipes easy to make Garlic Mushroom Takikomi Gohan
2 cups Short Grain Rice *180ml cup

20-30 g Butter

400 g Mushrooms

2 cloves Garlic *finely chopped

400 ml Chicken OR Vegetable Stock

1/4-1/2 teaspoon Salt

1 tablespoon Soy Sauce

Parsley

Freshly Cracked Pepper
Step-step makingGarlic Mushroom Takikomi Gohan
Prepare Mushrooms first. I recommend to slice them fairly thick for the crunchy texture.

Heat Butter in a frying pan over a medium to high heat, cook Mushrooms until nicely browned. Add Garlic and cook stirring until aromatic, then remove from heat.

Check the saltiness of the Stock you are using and season with Salt & Pepper as required. Add Soy Sauce to the Stock and mix well. I recommend to season the Stock fairly strongly.

Wash Rice and place it in the rice cooker. Add the seasoned Stock, and place the Mushroom mixture over the rice, but do not stir. Press 'COOK' button to start cooking.

Sprinkle with plenty of chopped parsley and freshly cracked Pepper and serve.