Recipes easy to make Savory kritsinia with olive paste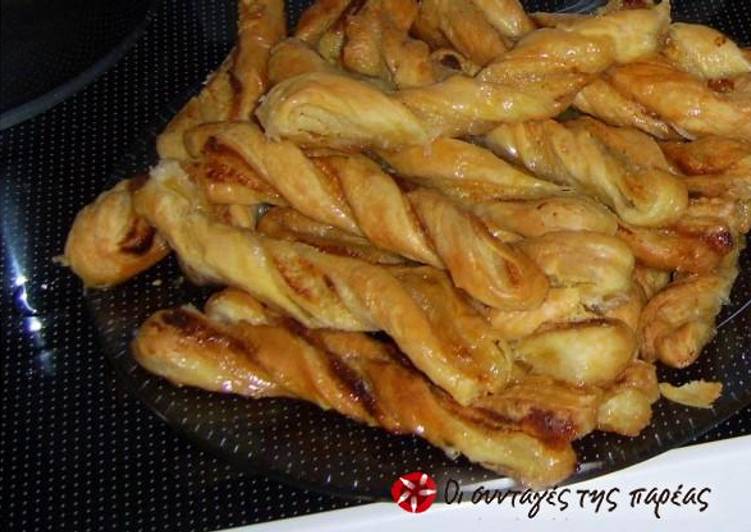 The ingredients for making Recipes easy to make Savory kritsinia with olive paste
1 kg puff pastry

store bought olive paste or even better for those who can make it, homemade

For the olive paste

2 cups black olives (without their pits)

2 tbsp olive oil

1 tbsp balsamic vinegar

1 clove garlic
Step-step makingSavory kritsinia with olive paste
Spread out each puff pastry sheet and spread the olive paste evenly on one half of each.

Fold over the remaining half sheet and seal the halves well together.

Use a pizza cutter to cut thin strips about 1 cm wide and twist each strip for as many times as you like (2-3 as you can see in the photo).

Place in a baking tray and bake in a preheated oven at 180-200°C for about half an hour or until golden brown. 

Place all the ingredients for the olive paste in a food processor and blend to a smooth paste.