Recipes easy to make Alu paratha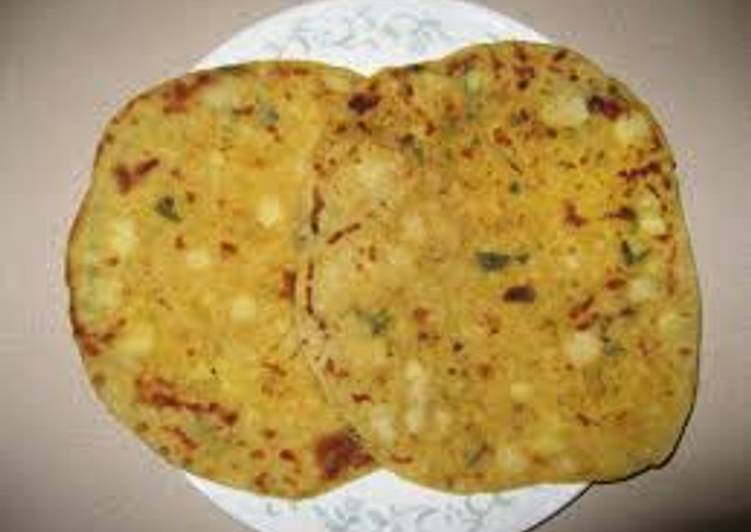 The ingredients for making Recipes easy to make Alu paratha
2 Cups potatoes Boiled and chopped

1 Cup onions Sliced

1 Tablespoon chilly Green chopped

1/4 Cup Curry leaves

1 Tablespoon Ginger garlic paste

3 Cups Wheat flour

1/2 Cup milk

To Taste Salt

3 Tablespoons Oil

3 Tablespoons Butter

1/2 Teaspoon Cumin

1/2 Teaspoon Mustard

1/2 Teaspoon bengal gram

1/4 Teaspoon Turmeric powder

1/2 Cup Coriander leaves
Step-step makingAlu paratha
Add salt, milk,one table spoon oil and water to the wheat flour and mix it well make dough and kept aside for 30 minutes.

Take a pan on stove add 2 table spoons of oil, after heat the oil add cumin,mustard, bengal gram seeds and curry leaves and fry them and add onions, green chilies.

After fry the onions add ginger garlic paste, turmeric powder, salt to it and add potatoes and fry them well and finally add coriander leaves and off the stove and make the curry cool.

Take the wheat flour dough, make it paratha's and put some curry, middle of the paratha and fold it roundly and again press it like paratha by hand. Make all the paratha's like that.

Take tawa on stove,heat the paratha both sides by adding butter, turn it in to the serving plate, heat all parathas like that.Now taste the smoothy, tasty alu paratha.