Recipes easy to make Easy roast beef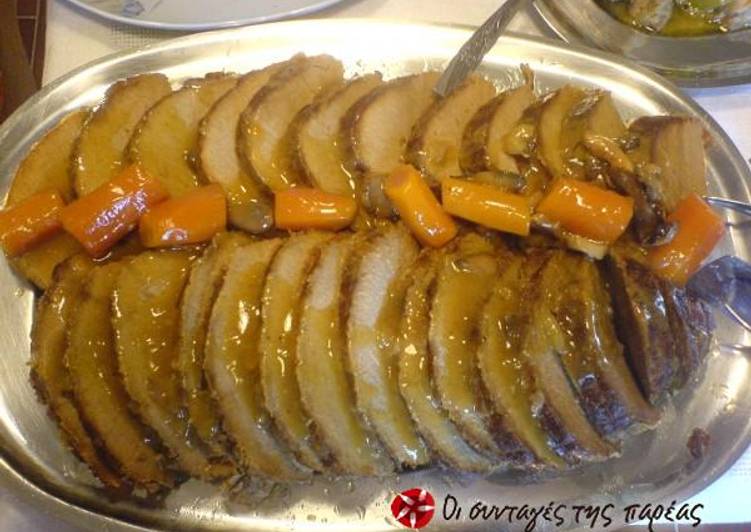 The ingredients for making Recipes easy to make Easy roast beef
1,5 kg top round beef roast or any other part that you like

2 cups orange juice

1 cup lemon juice

100 ml olive oil

8 carrots cut into medium-sized pieces

1 tbsp vegetable stock powder

1 tbsp corn starch or 1 packet instant roast meat gravy

salt, pepper
Step-step makingEasy roast beef
Season the top round beef roast with salt and pepper and place it in a pyrex baking dish with a lid.

Add the orange juice as well as the lemon juice.

Add the carrots, the olive oil and sprinkle with the vegetable stock.

Cover with the lid and bake all night long at 100°C.

Allow the meat to cool and then cut it into slices.

Remove the carrots and strain the stock of the meat.

Place the stock in a small pot and heat it.

Place a small quantity in a bowl and using a whisk, dissolve the corn starch in it or the instant roast meat gravy.

Add the mixture back to the pot and mix well.

Serve cut into slices with the carrots and pour the gravy over it.