Recipes easy to make Mint chicken with curd cream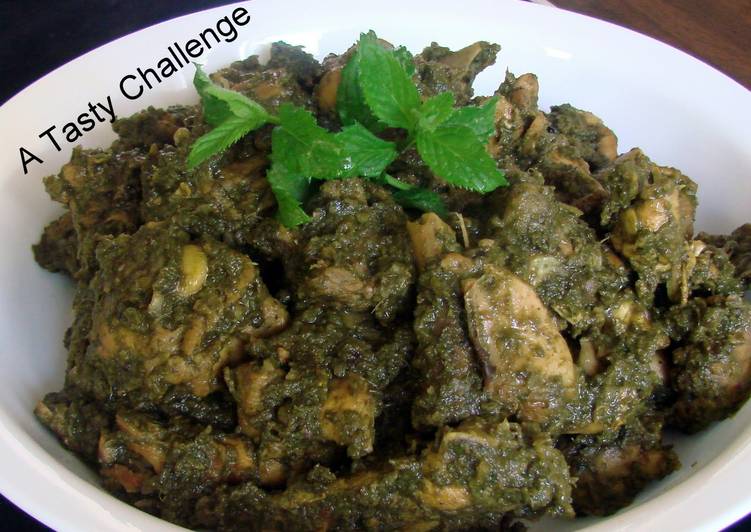 The ingredients for making Recipes easy to make Mint chicken with curd cream
1/2 kg Ckicken   skinless less :

1 teaspoon Ginger paste :

1 teaspoon Garlic paste :

1 teaspoon Garam masala :

1 teaspoon Green chilli chilly paste :

1 cup Curd cream (mix in mixet):

1/2 cup Mint leaves paste :

1 Coriander leaves paste : table spoon

To taste Salt :

2 chili pepper tea Red   powder : spoons

1/2 teaspoon Turmeric powder : spoon

1/2 cup Coriander leaves :

100 gm Oil :

1 cup Onion pieces :

5 Green chillies slices :

100 gm Water :
Step-step makingMint chicken with curd cream
Wash  the chicken with water and add water, salt and turmeric with chicken and cook the chicken till water evaporated.

Take a frying pan on stove add oil, after heat the oil fry onion and green chillies and than add the cooked chicken and fry it well.

Add ginger,garlic paste,mint,green chillies,coriander paste to chicken and cook some time and add red chilly powder,salt,add curd cream and coriander leaves.