Recipes easy to make Brad's butternut squash pie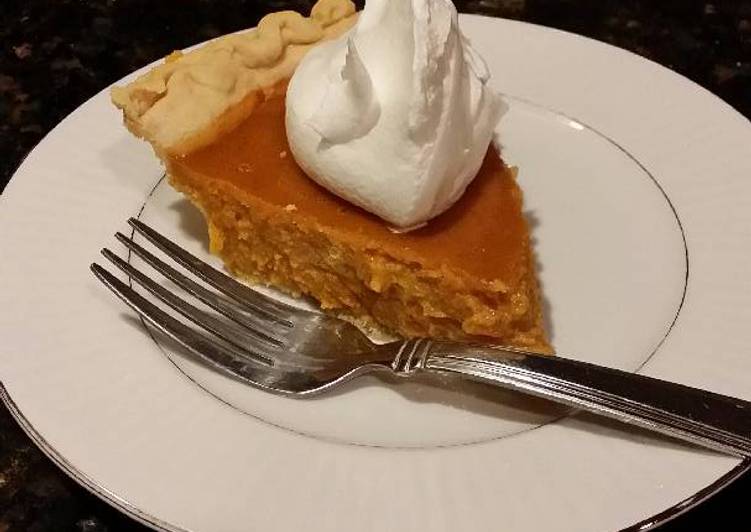 The ingredients for making Recipes easy to make Brad's butternut squash pie
1 large butternut squash, equal to 4 cups puree

2 cans evaporated milk

4 lg eggs, beaten

1 1/3 cups packed brown sugar

4 tbs white sugar

1/2 tsp ground cinnamon

1/2 tsp ground cloves

1/2 tsp ground allspice

1 tsp ground nutmeg

1 tsp ground ginger

1 tsp salt

2 tsp vanilla extract

3 pre made pie shells, or make yourself

whipped cream for topping
Step-step makingBrad's butternut squash pie
Remove stem from squash. Cut in half. Remove seeds and pulp. Place on a greased baking sheet face down. Bake at 350 for an hour. Or until a fork inserted proves meat to be very soft.

Mix all pie ingredients in a large bowl.

Fill pie shells. Try to not get filling on the edges, it will burn

When done, remove from oven and let cool. Top with whipped cream and serve.