Recipes easy to make Filo wrapped feta cheese with honey sauce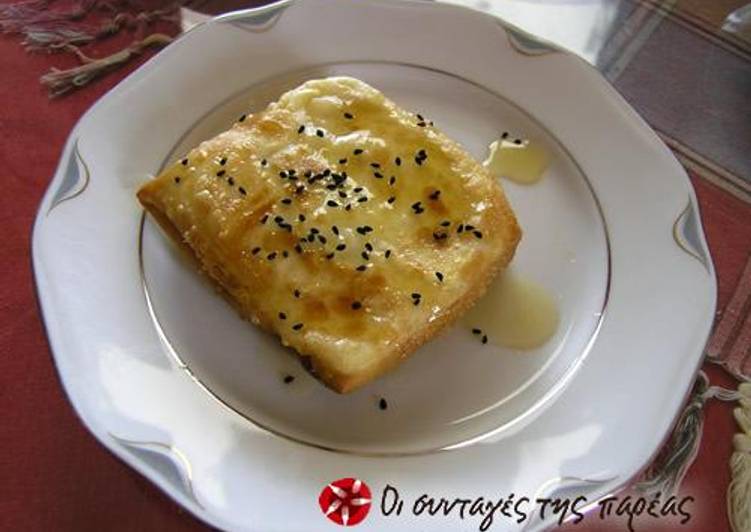 The ingredients for making Recipes easy to make Filo wrapped feta cheese with honey sauce
4 pieces feta cheese, about 6Χ6Χ1 cm

4 filo pastry sheets

oil for frying

2 tbsp roasted sesame seeds

4 tbsp honey

1 tbsp vinegar
Step-step makingFilo wrapped feta cheese with honey sauce
Cut the filo pastry sheets in half. Place two half-sheets one on top of the other. Put the feta cheese in the middle. Wrap like an envelope and leave it to stand.

Put the honey, vinegar and a tbsp of water into a small pot, boil and stir.

Heat the oil well and fry the feta cheese envelopes until they are golden brown.

Remove them from heat, place them on a paper towel and then serve on the plates.

Pour about 1½ tbsp of sauce on each and sprinkle with the sesame seeds.