Recipes easy to make Mixed Berries & Yoghurt Fool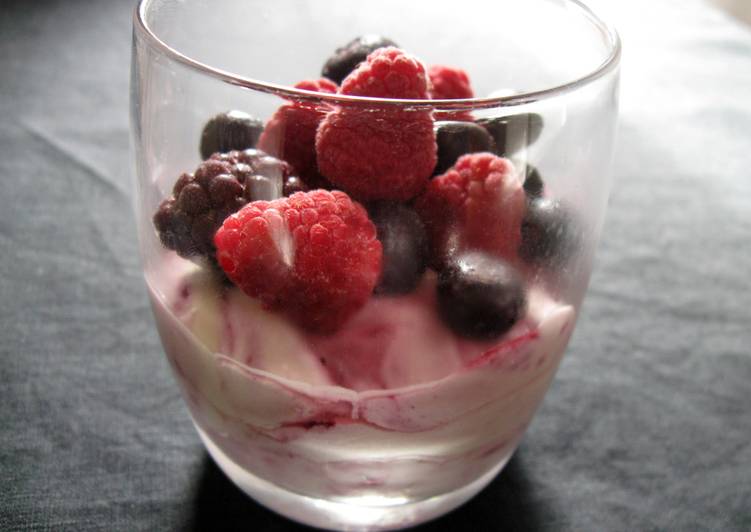 The ingredients for making Recipes easy to make Mixed Berries & Yoghurt Fool
1 cup Mixed Berries OR Berries of your choice *plus Extra for topping

*Note: This time I used Frozen Mixed Berries

1/4 cup Caster Sugar

1 cup Thickened Cream

1-2 tablespoons Caster Sugar

1 teaspoon Lemon Juice

1/2 cup Greek Yoghurt
Step-step making Recipes easy to make Mixed Berries & Yoghurt Fool
Place Berries of your choice and 1/4 cup Caster Sugar in a heat-proof bowl, heat 2 minutes in the microwave. Press the berries lightly with a fork or spoon, then heat a few more minutes until thickens. Do this with a great care as it bubbles up. Set aside to cool completely.

*Note: You can do this process using a saucepan.

In a separate bowl, whisk Cream and 1-2 tablespoons Caster Sugar until soft peaks form. Add Lemon Juice and Yoghurt, and whisk again.

Pour in the cooled berry mixture and gently combine.

Spoon the mixture into serving glasses and chill in the fridge for 1 hour. Top with extra Berries and serve.