Recipes easy to make Fragrant sardines in the oven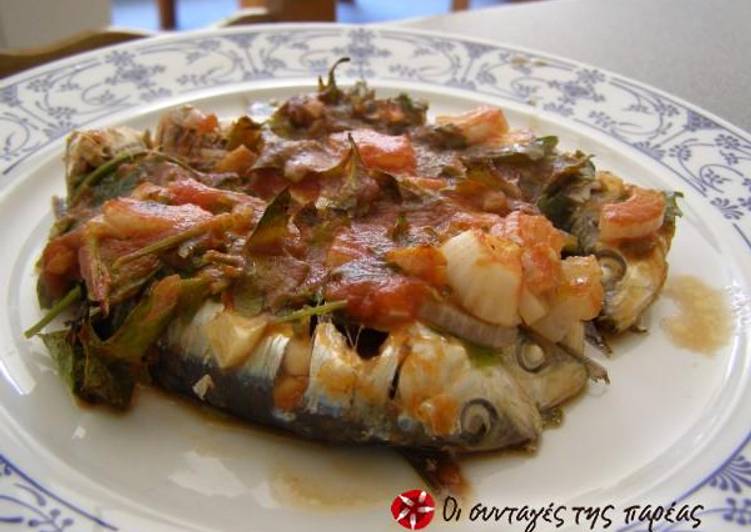 The ingredients for making Recipes easy to make Fragrant sardines in the oven
1 kg sardines, cleaned

1/2 bunch parsley, finely chopped

1/2 bunch dill, finely chopped

1/2 cup white wine

1 clove garlic, finely chopped

1 onion, finely chopped

tomato sauce

olive oil

salt, pepper
Step-step makingFragrant sardines in the oven
Place the cleaned and washed sardines in a baking tray, one next to the other without overlapping. Season with salt and pepper and pour the olive oil over them.

Mix the tomato sauce (about 1 1/2 cup) the parsley, dill, onion, garlic, salt, pepper, oilive oil and wine and pour the mixture over the sardines so that it covers all of them. If necessary add a little bit of water to make sure that they are completely covered.

Bake in a moderate oven. Best of luck!!!