Recipes easy to make No Cheese Mango Cheesecake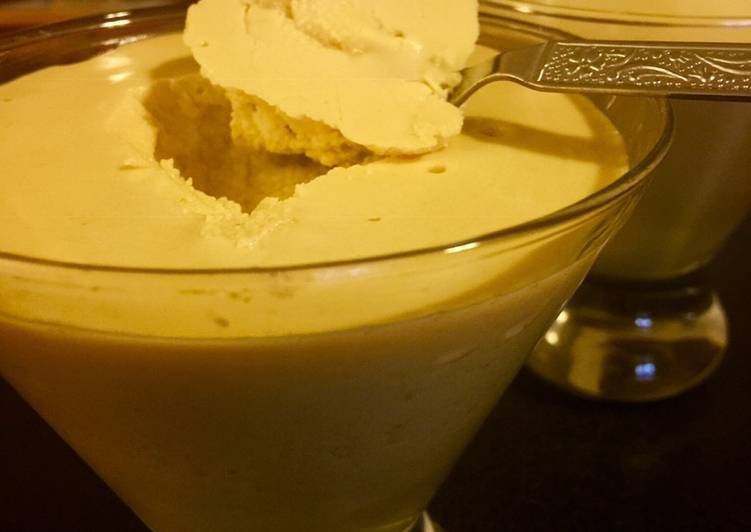 The ingredients for making Recipes easy to make No Cheese Mango Cheesecake
1 Can/300 ml Condensed milk (sweetened)

1.5 Cups/750 ml Greek yogurt (5% milk fat)

1/2 Cup/125 ml Mango pulp (Canned)
Step-step making Recipes easy to make No Cheese Mango Cheesecake
Combine the Condensed Milk, Greek Yogurt and Mango Pulp in a medium bowl.

Whisk well with the help of a balloon whisk.

Pour the mixture into 4 Dessert Cups OR in a greased 6-inches or 7-inches nonstick Springform Cake Pan with a removable bottom.

Cover tightly with aluminum foil.
*This is very important. If you do not cover it, water will seep-in the cake altering the taste & texture.

Add 2 cups of water into the the Instant Pot/Pressure Cooker/Regular Pot/Steamer, whatever you are using.

Place a trivet/wire rack in the bottom.

Place 2 Dessert Cups at a time OR Springform Cake Pan, whatever you are using on top of the trivet/wire rack.

Secure the lid.
Steam for 30 minutes on high.
Release the pressure after 20 minutes.

Take out the cheesecake gently.
Let it cool down completely.

Chill in the refrigerator for 5-6 hours.