Recipes easy to make Seven Ingredients Fresh Green Vegetables Smoothie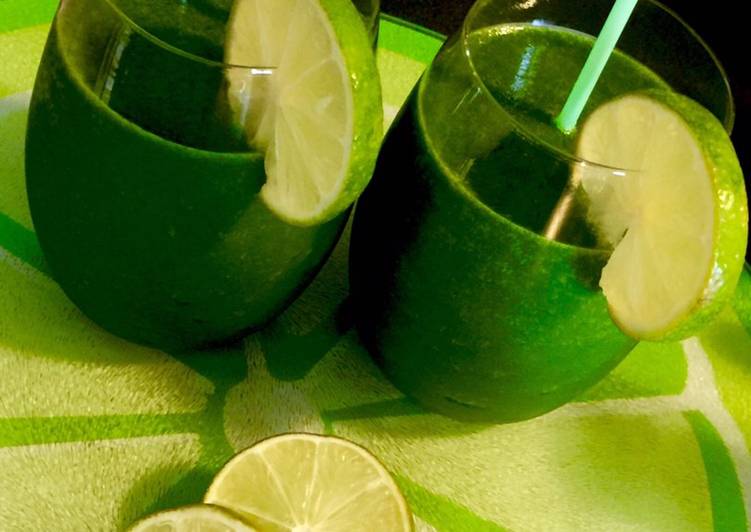 The ingredients for making Recipes easy to make Seven Ingredients Fresh Green Vegetables Smoothie
1 handful Spinach (I used Baby Spinach)

2 Large leaves Kale

2-3 Broccoli florets

1/2 English Cucumber (Unpeeled)

2 Stalks Celery (Dressed)

1 Handful Cilantro

1 Lime

1 Cup Cold water

6 Ice cubes

As per taste Black Pepper Powder

As per taste Salt

1 Dash Tabasco Sauce (Optional)

1 Dash Worcestershire Sauce (Optional)
Step-step making Recipes easy to make Seven Ingredients Fresh Green Vegetables Smoothie
Cut off & discard the hard stems of the Kale.

Cut all the ingredients except the Lime into 1 inch pieces.

Please do not make your machine work hard by packing too tightly. Do in 2-3 batches if your Blender Jar isnt large enough. You might have to push the veggies down a couple of times.

Blend for 2-3 minutes to get the perfect consistency.
*If you have a Vitamix Blender, 30 seconds are enough.
Squeeze the Lime into the Smoothie.

Enjoy chilled with salt, a hint of Pepper & a dash of Tabasco & Worcestershire Sauce.

Refrigerate if theres any leftover.
Finish it within 24 hours.