Recipes easy to make Asparagus Butter Takikomi Gohan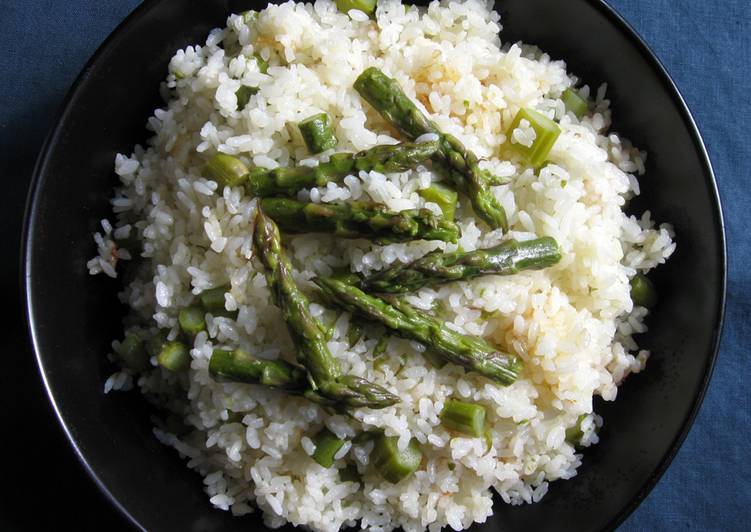 The ingredients for making Recipes easy to make Asparagus Butter Takikomi Gohan
200 g Asparagus *trimmed, cut into 1-2cm pieces

2 cups (*180ml cup) Japanese Short Grain Rice

1/4 Onion *finely Chopped

400 ml Chicken Stock *OR Vegetable Stock

1 clove Garlic *finely chopped

30 g Butter *cut into small cubes

1/4 teaspoon Salt *add more or less depending on the saltiness of the stock

Freshly Ground Black Pepper
Step-step making Recipes easy to make Asparagus Butter Takikomi Gohan
Wash Rice by stirring it thoroughly in water with your hand and drain the water. Repeat this a few times until water flows through clear. *Note: I do this always, but it it up to you.

Drain the rice and place into the cooker's inner pot. Add Chicken Stock, Garlic and Onion, and lightly stir. Season with Salt and Pepper. Spread Asparagus and Butter over the rice. Press 'COOK' button to start cooking.

Enjoy as a side dish. You can serve with Lemon wedges and Parmesan Cheese, OR drizzle some Soy Sauce over when you eat.