Recipes easy to make Chocolate cherries and lichi drink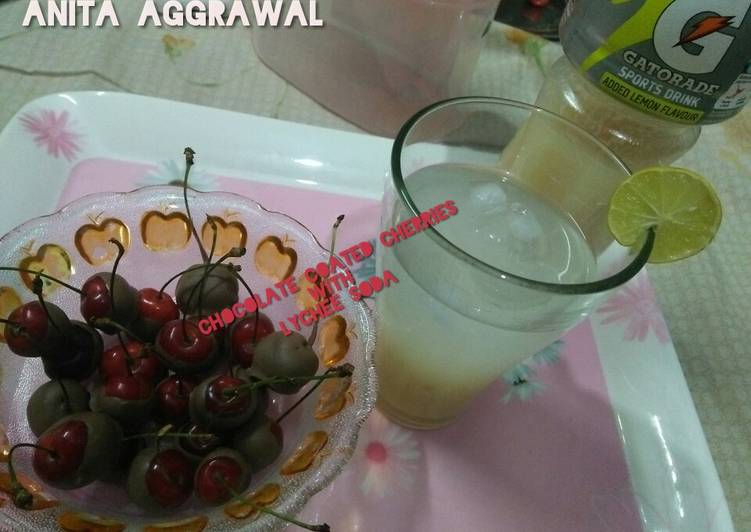 The ingredients for making Recipes easy to make Chocolate cherries and lichi drink
for chocolate cherries:

15-20 Cherries

1 small cube milk chocolate

for For pulpy lichi drink:

1 kg Lichis

1 cup Sugar

1/2 tsp Citric acid

1/2 tbsp Salt

4-5 lemons (opt)

few drops cardamom essence
Step-step making Recipes easy to make Chocolate cherries and lichi drink
Simply dip the cherries one by one in melted chocolate and keep it out while dripping excess chocolate in the bowl and spread on a parchment paper(u can dip the cherries in chocolate fully or half as your choice).

Keep in fridge for 5-10 minutes to set completely.

For pulpy lichi drink :First peel off the skin of lichi and deseed them.

Collect the pulp in a bowl and blend it in a mixture blender

Take a big-clean sauce pan and pour lichi juice in it along with salt, sugar and citric acid

Cook it on low to medium heat till sugar get dissolved well in lichi juice.Add lemon juice,cardamom essence, give a good mix and flame off.

Let it to cool down at room temperature then fill in glass bottle and keep in fridge.

Enjoy your evening with chocolaty cherries and refreshing pulpy lichi drink by adding soda, water or milk.