Recipes easy to make Chickpea_and_Tahini_pure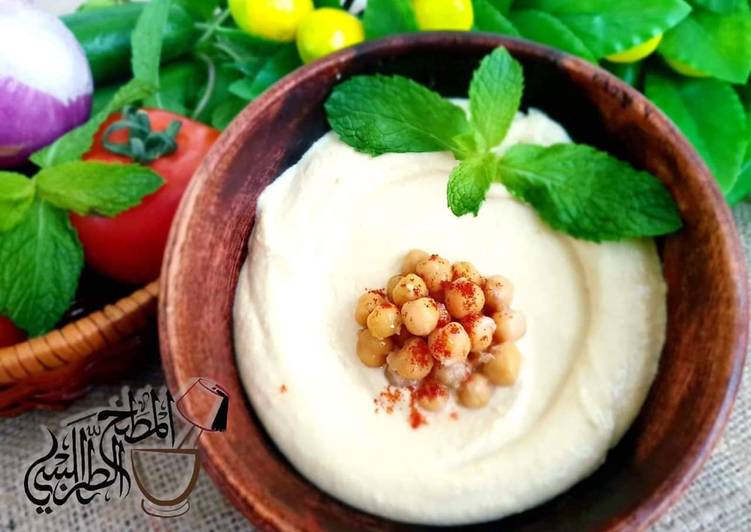 The ingredients for making Recipes easy to make Chickpea_and_Tahini_pure
500 g chickpeas

1 cup sesame seed paste-Tahini

1/2 cup lemon juiced

1 tablespoon salt

4 smashed garlic gloves

5 ice cubes
Step-step making Recipes easy to make Chickpea_and_Tahini_pure
In a wide pot, drown chickpeas with water double chickpea quantity or enough quantity

Boil chickpeas on high heat

When boiled, remove the white foam on the surface

Keep on medium heat till well done.

Leave aside till a bit cooled, then keep in the fridge for 3 hours.

Grind the chickpeas in a food processor or crush very well.

Add Tahini, lemon juiced, garlic, ice cubes, salt and pure all together till its smooth and have a medium thick paste.

Garnish with chickpea seed or cayenne pepper powder.

Drizzle with olive oil.
Or
garnish with fried minced meat with fried pin nut.

NOTE:
You can use 1/4 cup of iced or very cold water instead of ice cubes if the chickpea is freezed

Hummus is served as a cold appetizer.