Recipes easy to make Mogodu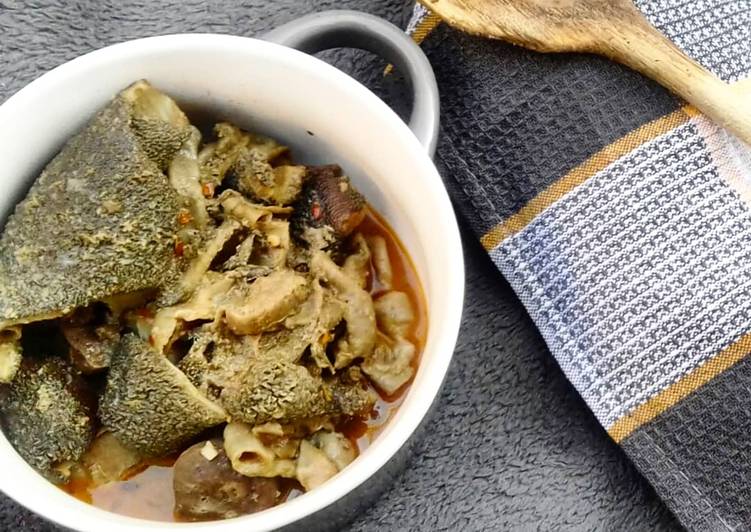 The ingredients for making Recipes easy to make Mogodu
(+-)500 g lamb mogodu (cleaned)

1 medium onion(chopped)

Lamb spice mix (mr spice)

Salt

250 ml water

250 ml Liquid curry stock

Tsp cooking oil

Half tsp fresh garlic
Step-step making Recipes easy to make Mogodu
Cube mogodu into desired pieces. Transfer into the pot with water and liquid curry stock. Allow to boil on high heat over an hour.

In a separate lightly greased pot, gently fry onions. Add mogodu(reserve the liquid for later) and combine. In goes garlic and a tablespoon of lamb spice mix.

Pour the reserved liquid back into the mogodu pot (add a little more water or stock if needed), close the pot and allow to cook for 30 to 40 more minutes. Add salt if there's a need. Switch off the heat and leave on the stove to simmer. Serve with ting/ pap, samp or dumplings.