Recipes easy to make Super Quick Meatballs With Teriyaki Sauce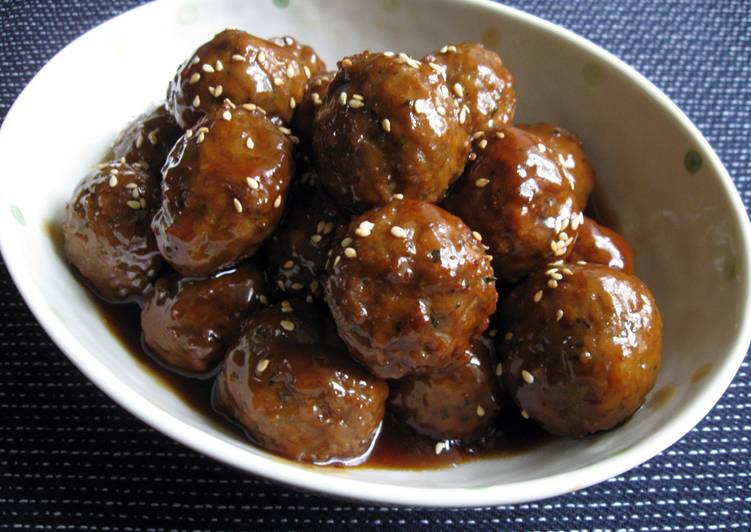 The ingredients for making Recipes easy to make Super Quick Meatballs With Teriyaki Sauce
500 g Frozen Cooked Meatballs

1/2 cup Water

3 tablespoons Soy Sauce

2 tablespoons Sugar

1 tablespoon Mirin *OR Ketchup for young children

1 tablespoon Rice Vinegar

1/2 tablespoon Potato Starch Flour *mixed with 1 tablespoon Water

Toasted Sesame Seeds
Step-step making Recipes easy to make Super Quick Meatballs With Teriyaki Sauce
Combine Water, Sugar, Soy Sauce and Rice Vinegar in a large saucepan or pot, start heating over medium high heat. Add Frozen Cooked Meatballs, cover with a lid, and bring to the boil, shaking the saucepan occasionally.

Once boiling, reduce heat to medium low, and cook, occasionally shaking the saucepan, for about 10 minutes.

Drizzle the potato starch mixture over, stirring, and mix well. When the sauce is thickened, it's done. Sprinkle with Toasted Sesame Seeds and serve with freshly cooked rice and steamed vegetables or salad.