Recipes easy to make Custard buns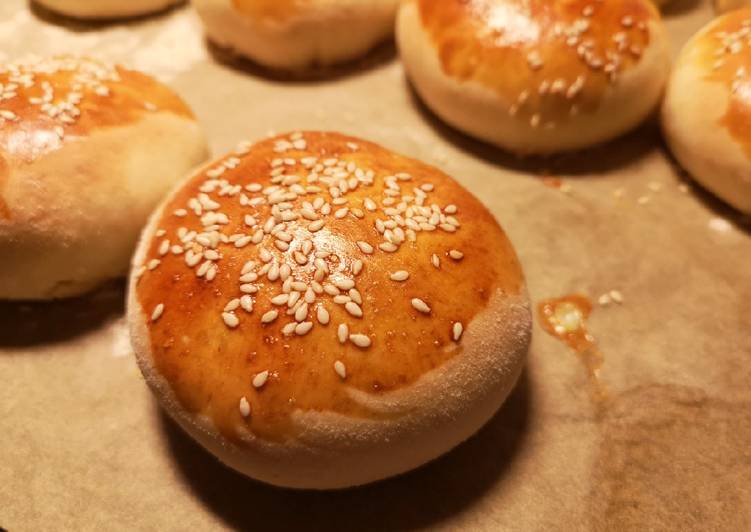 The ingredients for making Recipes easy to make Custard buns
Dough ingredients

350 gm all purpose flour

15 gm dried yeast

2 eggs

150 gm sugar

2 dl milk

1 teaspoon cooking oil

1 dl cold water

Filling ingredients

200 gm custard powder

2 dl water

1 dl heavy cream

1 dl icing sugar

200 gm blended corn from can

1 tablespoon melted butter

Topping ingredients

1 egg (beat)

Sesame seeds
Step-step making Recipes easy to make Custard buns
Mixed all the dough ingredients. Knead until become smooth dough texture. Put a side, cover up with kitchen cloth, let it rise, will take around 40min.

Mixed all the filling ingredients in a big bowl (accept the blended corn & icing sugar). Stir well until all combine. Put in microwave for 1.5min on 750w. Take it out and add in icing sugar and blended corn. Stir it until texture combine and smooth.

Each small dough filling with the custard corn. Make it into round shape. After all the dough is done. Brush the egg ontop the buns and sprinkle the sesame seeds on. Let it rest for 25min before bake.

Bake in 180° for 20min then is ready.