Recipes easy to make 'Kimpira' Enoki, Carrot & Itokonnyaku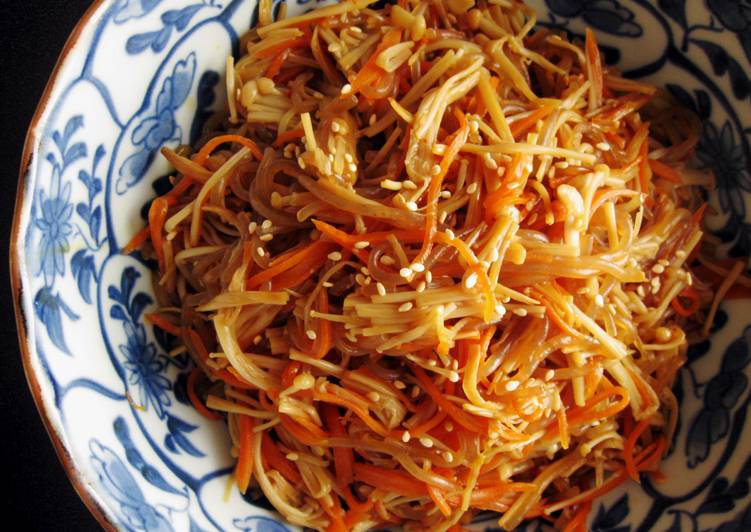 The ingredients for making Recipes easy to make 'Kimpira' Enoki, Carrot & Itokonnyaku
200 g Enoki

200 g Itokonnyaku *OR Konjac Noodles

1 Carrot

1 tablespoon Oil

2 tablespoons Soy Sauce

1 tablespoon Mirin

1/2-1 tablespoon Sugar

Chilli Flakes

Toasted Sesame Seeds
Step-step making Recipes easy to make 'Kimpira' Enoki, Carrot & Itokonnyaku
Cut off the brown bottom of Enoki and clean them. Cut half in length. Drain and rinse Itokonnyaku (Konjac Noodles) and cut into 5cm in length. Slice Carrot into thin strips.

Heat Oil in a frying pan over medium high heat, cook Itokonnyaku and Carrot. When Carrot is nearly cooked, add Enoki. Add Soy Sauce, Mirin and Sugar, and some Chilli Flakes if you like it spicy, then stir-fry until the sauce is almost gone.

Sprinkle some Toasted Sesame Seeds on top.