Recipes easy to make Slow Roasted Tomato and Garlic Soup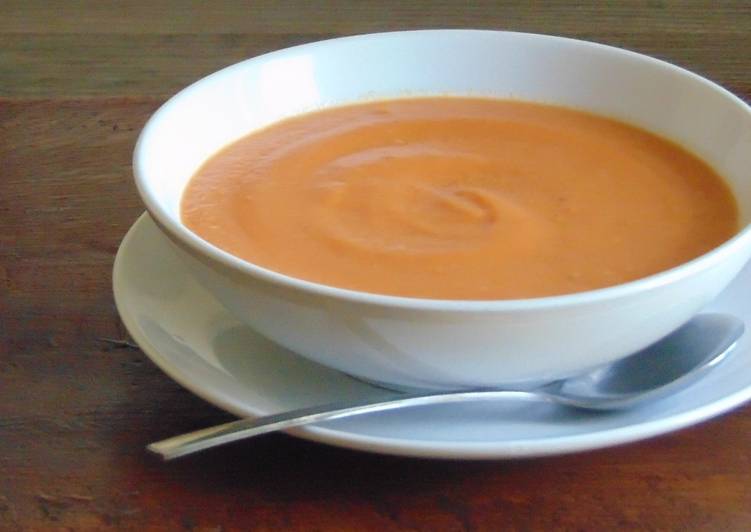 The ingredients for making Recipes easy to make Slow Roasted Tomato and Garlic Soup
1 kg ripe tomatoes

1 small red onion

Himalayan rock salt

2 tbsp olive oil

Freshly ground black pepper

3 cloves garlic

200 mls vegetables stock
Step-step making Recipes easy to make Slow Roasted Tomato and Garlic Soup
Preheat the oven to 170 °C.

Halve the tomatoes and arrange them in a deep sided roasting tin or tray. It doesn't matter if the tomatoes are tightly packed into the tray.

Peel and dice the red onion and scatter this over the tomatoes.

Drizzle the tomatoes with olive oil and season heavily with freshly ground black pepper and rock salt.

Roast the tomatoes in the oven for 1 ½ hours. Stir the tomatoes every half an hour.

After an hour in the oven, crush your garlic cloves and add them to the tomatoes, stirring well.

Remove the tomatoes from the oven and allow the tray to cool, don't discard the juices that have seeped out of the tomatoes.

Add the tomatoes and all of the juices from the baking tray to a blender. Add the vegetable stock and blend on high until smooth. Add additional seasoning if necessary.